OUR PROGRAMS

The December 5th Fund's mission is to give a day without worry to families whose loved one is afflicted with cancer and currently undergoing active cancer treatment. Through the Great Day and Helping Hands programs, The December 5th Fund creates once-in-a-lifetime memories for families affected by cancer and provides ongoing support for the family as they continue the long journey through treatment.
Our Great Day program is the foundation for The December 5th Fund. It was inspired by the last great day that our founder and his children had with his late-wife before she passed away from cancer a month later. It was a day full of small moments that still continues to inspire countless families across the St. Louis area.
This program is more than just an exciting and relaxing day out for a family with a sick loved one. It's a day to get back one of the most precious commodities in life while you're caring for someone with cancer - Time. 
Our team gives families a day they will never forget, long after the burden of cancer is gone. This day could involve breakfast for 20 at a favorite restaurant or tickets to their favorite sporting event. Whatever the family enjoys, we will design a custom experience based on their specific needs.  While the family is out enjoying their day, our team of local volunteers work tirelessly to ensure the family returns home to a pleasant and stress-free surprise. Oftentimes this includes updated landscaping with new outdoor furniture, a spotless and organized home, and the completion of many other small household chores that become overwhelming when you are fighting cancer or caring for someone who is.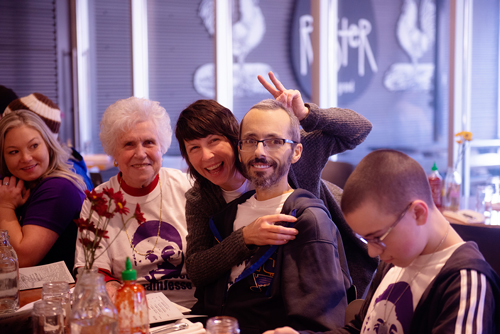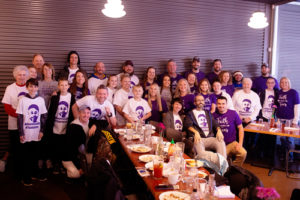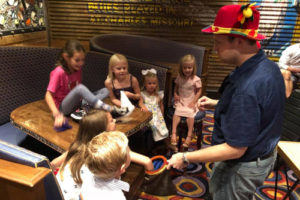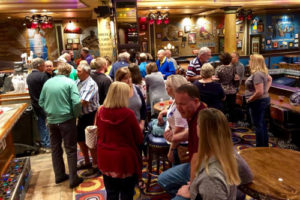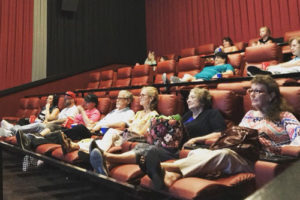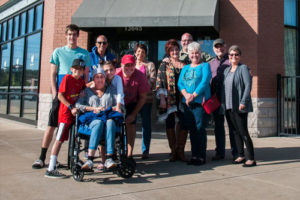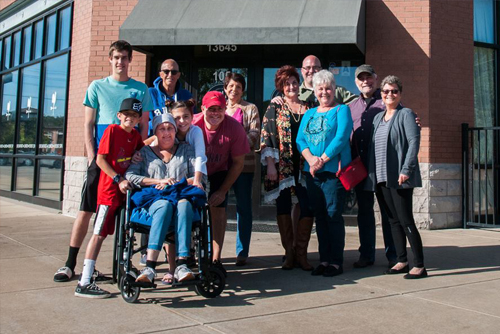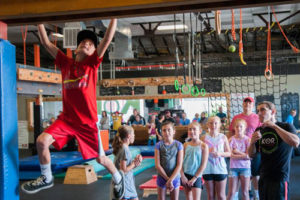 The Helping Hands Support Plan is intended to be an extension of The December 5th Fund's Great Day program. Though other organizations provide services similar to our "Great Day" program, we are the only organization in the Greater St. Louis Metropolitan area committed to providing on-going support connected to household maintenance. Our program is without restrictions based on the age or other demographics of the cancer patient.
After initially providing only "Great Day" experiences, we learned that many of our families also have a need for on-going support and continuous care. From the onset of the illness, family caretakers are under significant strain to support their family member through the cancer treatment process while also maintaining a household and continuing employment. Sometimes the cancer patient is themselves the caregiver as well to their minor children in the home. We want these families to have the much needed quality time together instead of worrying about the burdens of household chores.  We believe The December 5th Fund accomplishes this through our continuous care support offered with the Helping Hands Support Plan.
The Helping Hands Support Plan provides our families with 3 or 6 months of continuous care as they navigate the difficulties of cancer treatment. This care includes weekly meal prep services, weekly laundry services, housecleaning every 2 weeks, lawn care every 3 weeks, and childcare on an as-needed basis.