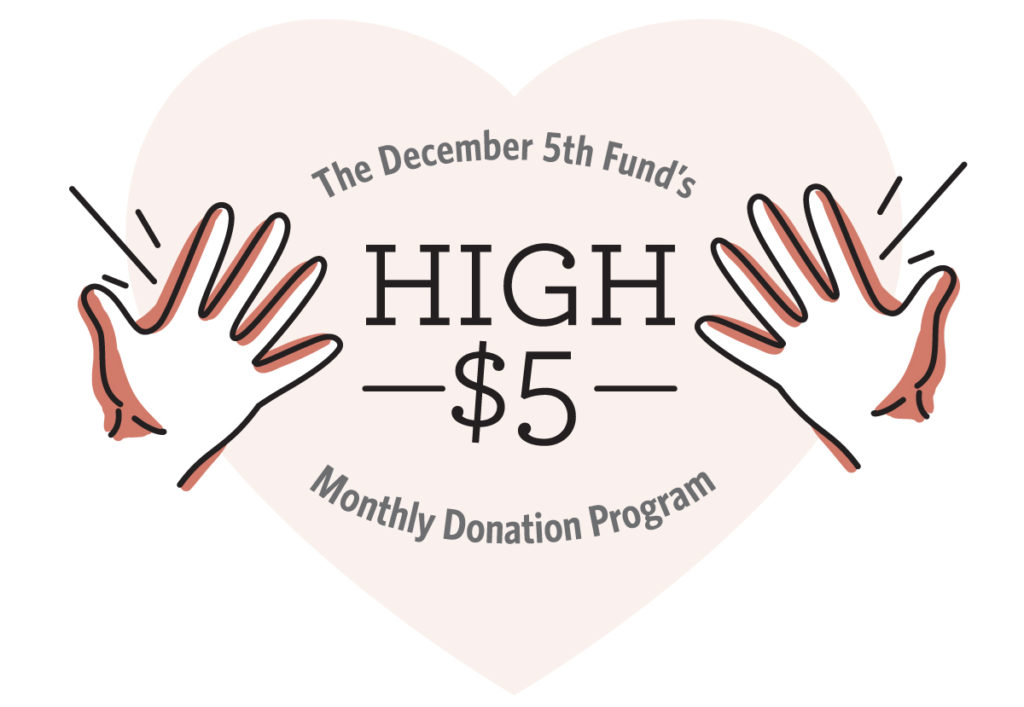 High $5 Monthly Giving Program
For just $5 each month, you can make a world of difference for a family with a loved one going through cancer treatments. It's only $60 total for the year! Your gift enables us to purchase supplies to spruce up a family's home, send families out for a special day together, or provide ongoing support services to help ease burdens.
If everyone gives a little, it will mean a lot to our D5F families.
Pledging to make monthly donation of at least $5 is easy and takes only a few minutes.
Click here to give a High $5 to a family dealing with cancer.
After you make your gift, tell the world and encourage your friends and family to do the same. Post on social media using the hashtag #D5FHigh5