Do you know a family affected by cancer that could use a boost during these trying times?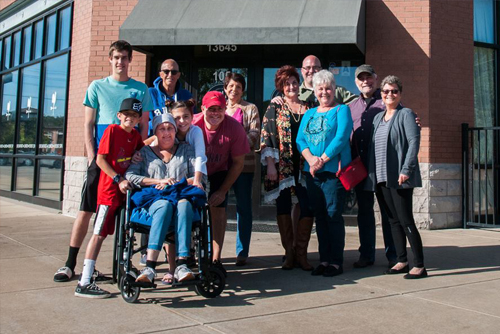 The December 5th Fund's mission is to give an amazing day without worry to a family dealing with cancer. We're facing a lot of unknowns at this time due to the worldwide pandemic and we'd like to make some days for a lot of deserving families undergoing active treatment for cancer. With that in mind, we'll be shipping out items to families all over the United States and surprising them with board games, puzzles, and various other activities to help them pass the time while they're quarantined with their loved ones.
Tell us why you think a family with cancer needs a morale boost and we'll send them a care package directly to their door via Amazon. Please make sure to read the requirements and the form carefully and submit the required information.
---
Requirements:
The family member MUST be undergoing some form of treatment for cancer. This includes chemotherapy, radiation, surgery, immunotherapy, targeted therapy, hormone therapy, stem cell transplant, or precision medicine. Please provide your email address in the nomination form so we can have you send us proper documentation of their treatment. 
Families who have already received services or experiences from The December 5th Fund ARE NOT eligible for this program
---
email us at
info@december5th.org
NEW FAMILY
Following info is required