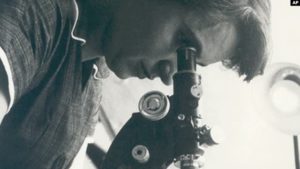 March is Women's History Month and it's a great opportunity to highlight women who have revolutionized cancer care and treatment. Check out these profiles from the MORE Health website:
1) DR. GERTRUDE B. ELION (January 23, 1918 – February 21, 1999)
Stomach cancer took Gertrude Elion's grandfather when she was just a teenager. The experience prompted her passion for medicine and life-long mission to fight the disease. Through her work with George Hitchings, she revolutionized the development of pharmaceutical drugs, coming up with effective treatments for everything from cancer and gout to malaria and herpes. She also opened the doors for immunocompromised people by introducing a medication that allows them to receive organ transplants without their bodies rejecting them.
In 1950, Elion and Hitchings successfully created two compounds to stop the formation of leukemia cells: 6-mercaptopurine (6-MP) and thioguanine. Both drugs worked by blocking DNA production. Elion published 225 papers on her findings. Today, according to the American Chemical Society, these two compounds, combined with other drugs and maintenance therapy, cure 80% of children with leukemia and treat adults with acute myelocytic leukemia.
Elion won the Nobel Prize in Physiology or Medicine in 1988 for her "rational" approach to drug therapy. Speaking of the award, she said, "The Nobel Prize is fine, but the drugs I've developed are rewards in themselves."
As a woman in this field, Elion can serve as an inspiration. She said, "Don't let others discourage you or tell you that you can't do it. In my day I was told women didn't go into chemistry. I saw no reason why we couldn't."
2) DR. JANE COOKE WRIGHT (November 20, 1919 – February 19, 2013)
Dr. Jane Cooke Wright played a pivotal role in shaping clinical chemotherapy as a treatment option for cancer patients. At just 33 years old, the Cancer Research Foundation appointed her as head of its organization. In 1955, she became the director of Cancer Chemotherapy Research at NYU Medical Center and its affiliated hospitals.
There, she analyzed anti-cancer agents and developed clinical chemotherapy techniques as a treatment option for cancer patients. United States President Lyndon B. Johnson appointed Wright to the President's Commission on Heart Disease, Cancer, and Stroke in 1964, leading to a national network of treatment centers for those diseases.
As if these accomplishments and cancer advancements weren't enough, Wright went on to achieve many "firsts" in her lifetime. She became Dean of New York Medical College in 1967, making her both the first African American woman to earn that distinction and the highest-ranking woman of color at a U.S. medical institution at that time.
Four years later, Wright became the first female president of the New York Cancer Society. She also served as the only female founding member of the American Society of Clinical Oncology (ASCO). Reflecting on Wright's career after she died in 2013, Dr. Sandra Swain, then President of ASCO, said, "Not only was her work scientific, but it was visionary for the whole science of oncology."
3)  DR. ROSALIND FRANKLIN (July 25, 1920 – April 16, 1958)
How can we thank Rosalind Franklin enough? This chemist and X-ray crystallographer discovered the molecular structure of DNA and RNA. She paved the way for James Watson, Francis Crick, and Maurice Wilkins' Nobel Prize-winning work on the double helix and a host of researchers who continue to study the genetic origins of various types of cancer today.
Bureaucratic difficulties eventually led Franklin to shift her focus from DNA to the study of viruses. She published 17 papers on the subject in five years and led a research group whose findings laid the foundation for structural virology. Who knows what else Rosalind Franklin could have contributed to our world had she lived longer? She died from ovarian cancer at just 37 years old.
Bonus fact: The first X-ray diffraction image of DNA, Photo 51, was taken by Franklin and Ph.D. student Ray Gosling in 1952. Some argue it is one of the most important images ever made.
4) DR. AUDREY EVANS (b. 1925)
Audrey Evans is known for her trailblazing contributions to the study and treatment of pediatric oncology. Her 1971 disease classification system for Neuroblastoma, a common nerve cancer in children, reduced fatalities by 50%.
Evans served as the first Chief of Oncology at the Children's Hospital of Philadelphia. She witnessed the hardships families faced when they traveled far and wide for treatments—sleeping at hospitals and eating from vending machines. Evans believes that "a sick child makes a sick family, and you have to take care of everybody." So, she co-founded the Ronald McDonald House in 1984 and the Ronald McDonald Camp in 1987. The Ronald McDonald House is a "home-away-from-home" for families and their children undergoing cancer treatment. It has evolved to serve millions of families worldwide, and each year it saves families more than $930 million in food and lodging expenses alone.
Evans' combination of medical prowess and deep compassion has earned her numerous prestigious awards throughout her lifetime, including the National Humanitarian Award in 1994. Even so, she's modest. Elion says she'll be happy to be remembered as "a woman who cared. That's enough."
5) DR. SUSAN LOVE (b. 1948)
Dr. Love has dedicated her life's work to ending breast cancer. She serves as the Founder and Chief Visionary Officer of the Dr. Susan Love Foundation for Breast Cancer Research, a non-profit that focuses on discovering the cause of breast cancer and how to prevent it.
According to the Foundation, the former surgeon has pioneered some of the world's most innovative research techniques to eradicate the disease. This includes everything from "spearheading a partnership with NASA's Jet Propulsion Laboratory to mapping the breast ductal system, to harnessing the power of artificial intelligence to develop a handheld, self-reading ultrasound for breast cancer screening in underserved populations."
Love's forward-thinking approach continued when she created the Army of Women, later renamed Love Research Army. Since rats don't get breast cancer, she found it perplexing that researchers would infect them with the disease to study them. Researchers said they did it because they couldn't find women. Leave it to Love: by 2015, her program included 375,000 women—both with and without breast cancer—who wanted to participate in breast cancer research studies approved by the program's scientific advisory review board.
As the women in this blog have made documented advances in cancer treatment, they also serve as an inspiration for women aspiring to become doctors. Love said, "I went to medical school before 'women's lib' when there were still quotas on how many women were admitted. When I trained in surgery there were very few women surgeons and so no role models. Finally, being a lesbian, woman surgeon meant that I was never going to be accepted into the 'old boys club.' It meant that I had to be better and that I had to serve my patients so well that they would come to me for that reason and not because someone had referred them."
As an expert, Dr. Love shares her tips for breast cancer detection, which also supports seeking out a second opinion. Love says, "We thought early detection was the answer. And it is for some people but not for everybody. . .If you feel a lump―if you feel something that doesn't feel right to you, you have to get it checked out. If the doctor doesn't listen to you, get a different doctor. You know your body from the inside out. They just know it from the outside. You're a better judge."